"So You Are Thinking Of Adopting Your First Golden Retriever, But Aren't Quite Sure How To Go About It?
Do You Want To Choose The best Puppy For You, How To Train Them And Keep Them Happy And healthy?
Fellow Golden Retriever Lover,
If you are interested in learning everything there is to know about golden retrievers, than this is going to be the most important information you'll ever read…
Because:
I was in the same position 15 years ago. There wasn't a great deal of information out there and the internet was nowhere near as advanced as it is now. That's why I have put together a downloadable new eBook called 'Loving and Living with Your Golden Retriever'.
It's amazing, because it covers nearly every bit of information you wanted to know about golden retrievers, plus more…
Just imagine being able to train your golden retriever in a very short time without becoming stressed or disappointed.
And you could do this from the comfort of your own home, wouldn't that be great?
Yes you could have a wonderful golden retriever. It truly is possible, but you just need to know how.
It's perfect for the beginner, although the truth is most so called "experts" don't know half of what's covered in this comprehensive manual that anyone could follow and reference at any time. It takes you by the hand, step by step and shows you exactly what to do.
That's what this brand new amazing eBook on golden retrievers can help you do – Plus you can….
How to find out if the golden retriever is the right kind of dog for you…
How to choose the perfect Golden Retriever puppy.
How to prepare your home for your new puppy's arrival.
How to provide basic training for your puppy… and how to do it effectively.
Caring for your Golden Retriever: useful information on grooming, nutrition, and health.
2 simple keys to teaching your golden retriever puppy right from wrong…
3 things you should never do when it comes to training a golden retriever…
You'll discover in just a few short minutes how to care for your golden retriever on a daily basis…
6 time tested and proven strategies for grooming your golden retriever…
When to look to a professional to help your golden retriever…
7 everyday but often overlooked tips and tricks for training your adult golden retriever…
How to provide your golden retriever with the proper nutrition…
How often to spend time training your golden retriever…
How to keep your golden retriever happy and healthy for its lifetime…
The once famous but forgotten secret that instantly allows you to have a well behaved, loyal golden retriever…
But that's not all…Because that's just a small tiny fraction of the amount of information you'll discover in this jam packed eBook that you can download within 5 minutes at the comfort of your own home.
But best of all…This eBook "Loving and Living with Your Golden Retriever' is written in plain, easy to understand English (This means that you won't find any super complicated technical jargon here) – It's written to be dead-easy to read and understand, and it's laid out so you can easily follow it.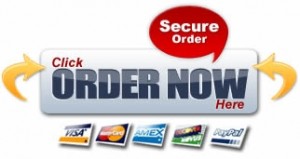 Furthermore, if you are not entirely satisfied with this eBook and it doesn't help you in any way, then I will refund you the cost of the book. No questions asked, just send me an e-mail requesting a refund within 60 days of purchase. I can't say fairer than that!
At an introductory price of  only £7 for the eBook, instantly downloadable and with a 30 day money-back guarantee, what are you waiting for? Order now! If you have any questions about this wonderful offer, please send us a quick e-mail to: [email protected]
Yours sincerely,
Steve Moriarty